I recently attended the Legal Geek Conference in London. The event had over 2,000 attendees from all across the world and with a variety of experience within Legal Technology. The event itself focused on up and coming legal technology and insights. However, for me, there was an overarching theme of cultural change and attitudes towards technology in the legal world.
The human element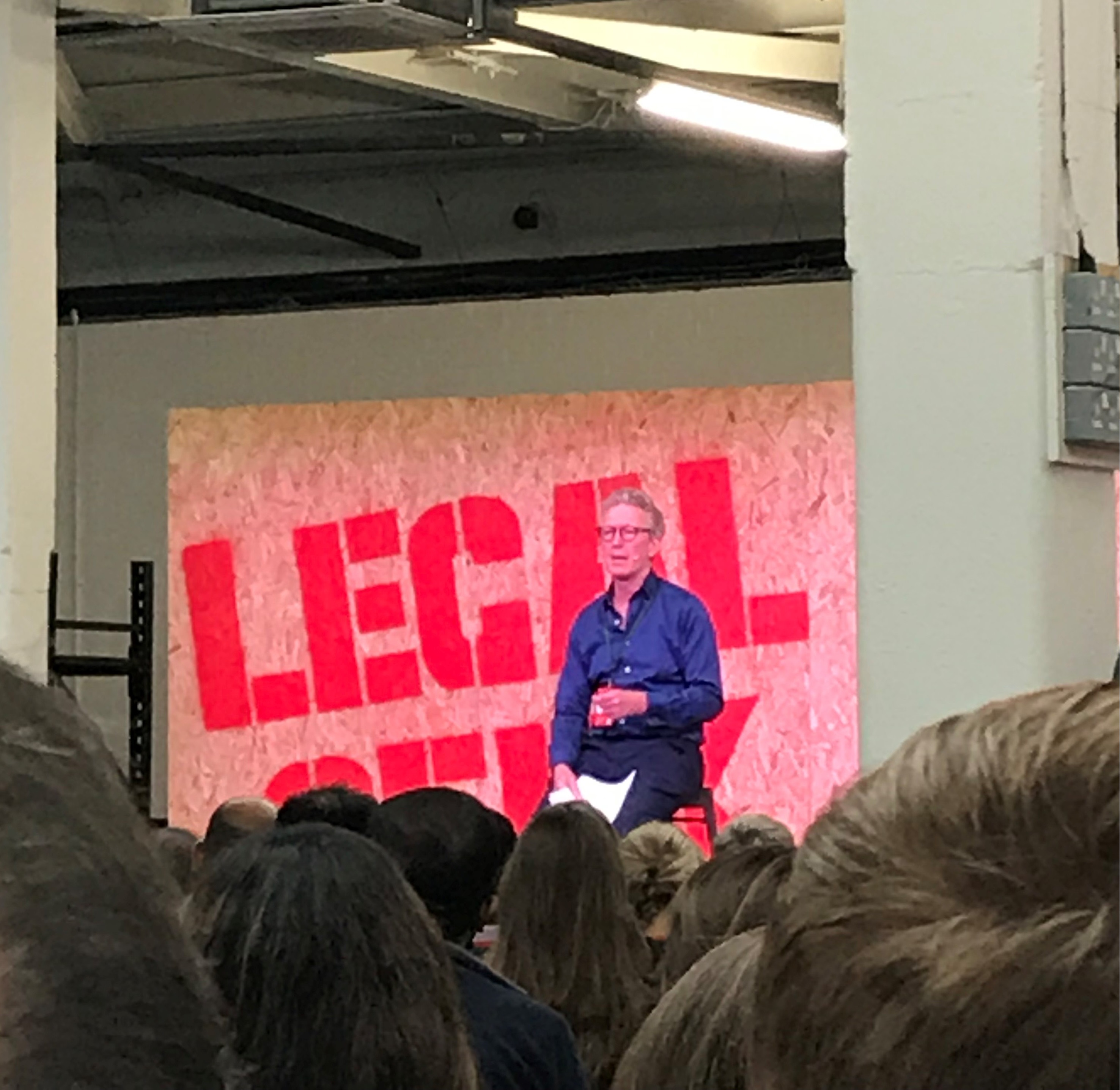 "If you behave like a robot, you will be replaced by one. If you work like a robot, you should be replaced by one"
Simon Davis, The Law Society, tackled the fear of many lawyers when it comes to technology - will this technology eventually replace me? He reminded us of the value lawyers can bring - their human element - which a robot could never replace.
Our power as humans lies in our ability in empathise, our life experience, and our deep personal knowledge of the client.
Firms will need to start with themselves. They need to understand where technology can alleviate the burden in order for employees to focus on the human aspect of business.
Highly talented people and technology is key to a successful future - but getting the balance right between the two is vital piece of the puzzle!
"Democratisation of innovation"

Rob Wilmot, Crowdcity, explained how this internal cultural change piece could take place. Leveraging the internal talent companies already have they follow the idea of open innovation. This gives individuals the ability to communicate their ideas, problems and solutions, thus empowering every employee.
By connecting the dots between information and knowledge already in an organisation the firm is listening to the most important part of any business - the staff - and demonstrating collaborative behaviour. In return, people feel listened to, understood and valued, whilst firms are transforming the ideas that really matter to their staff.
"No man is an island"

Stephen Allen, Hogan Lovells, divulged how fragmented the legal market is and how secretive firms are with one another. However, if we took the time to collaborate and change the model to focus on the customer whilst understanding all of the different skills we each individually bring to the table.
Susan Hackett, Legal Executive Leadership, supported Stephen's viewpoint by stating that it is no longer about the lawyers, it's about the clients,
"Lawyers are producing what they want to sell rather than what clients want to buy"
Therefore, if we take the time to listen and understand (one of the key skills we have over technology as iterated by Simon), the products produced will sell themselves as they'll be what the customer actually wants.
Communication is key
"For an industry that is really good with words we make a lot of assumptions and don't ask any questions"
Stephanie Hamon, Head of Legal Operations Consulting Norton Rose Fullbright and Chris Grant, Law Tech Director Barclays Ventures, demonstrated the importance of communication.
Change both internally and externally, as demonstrated by the other speakers, cannot take place without first learning and understanding how to communicate with each other effectively.
Through their use of props (onions & wine for the french - the FT & bread for the British) they were able to demonstrate how easily the misalignment of expectations occurs through bad communication.
Many of us are guilty of communicating badly and assuming the other parties involved understand us, without ever asking questions. This needs to change and can change - through open dialogue and transparency - ask questions and be really clear about what something means, collaboration and cooperation are key.
Legal technology has arrived
Through all of these talks it was clear that technology is here, it's here to stay and disrupt but it will enhance our working lives if we equip ourselves with the right tools.
unknown

x

500
More posts by Yasmin Kang
Recent posts from Clifford Chance Applied Solutions Insights